Ko Crisps are extraordinarily delicate and crispy cookies in tropical and traditional flavors. Give them a try and find out why they are a local favorite.
Coconut Chocolate Chip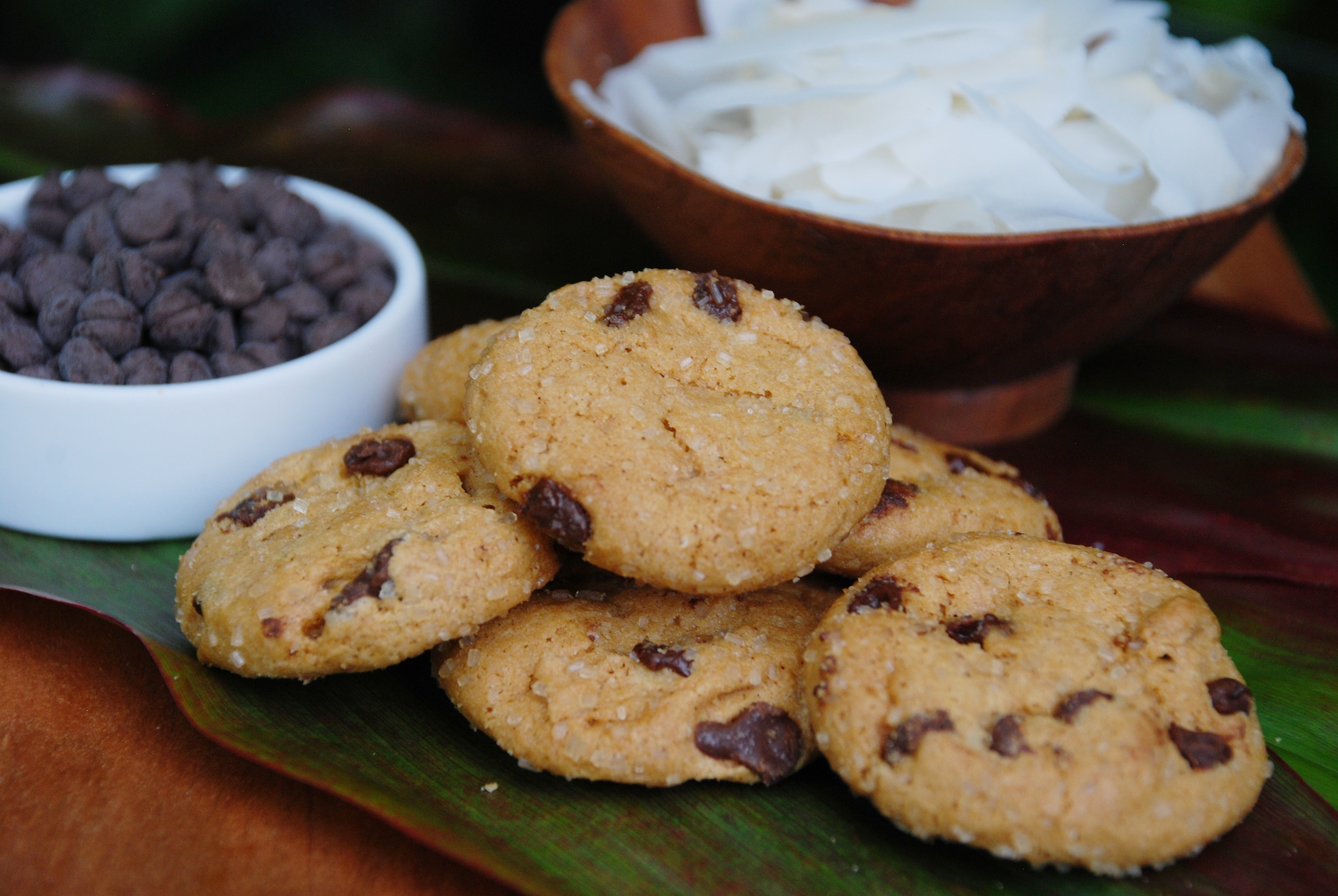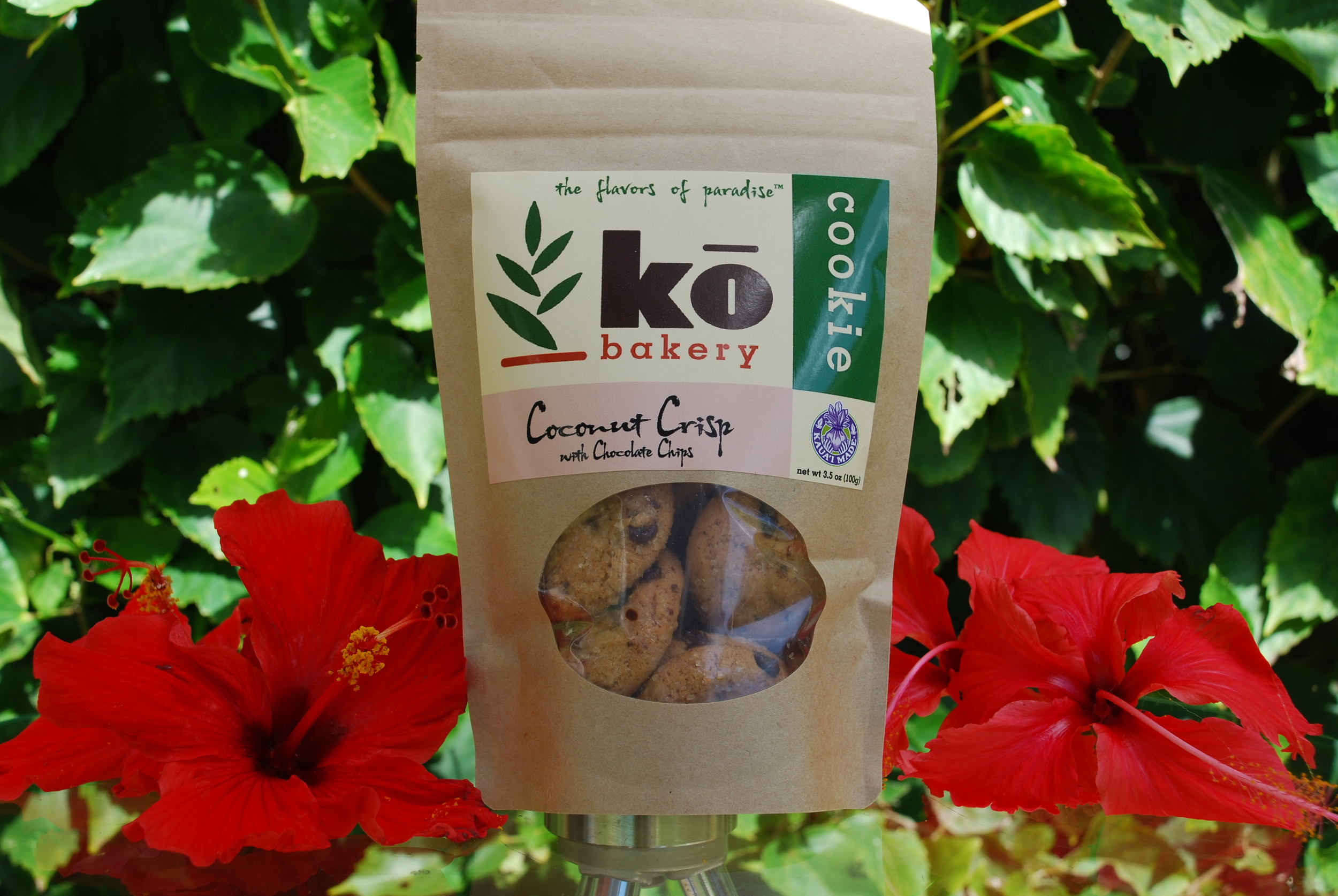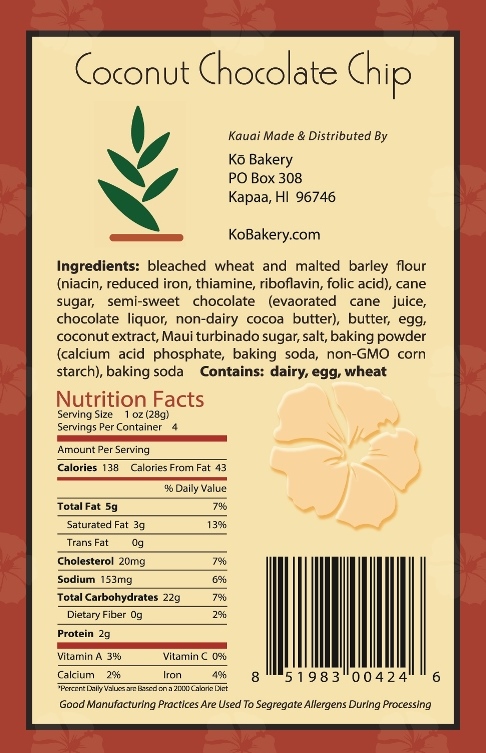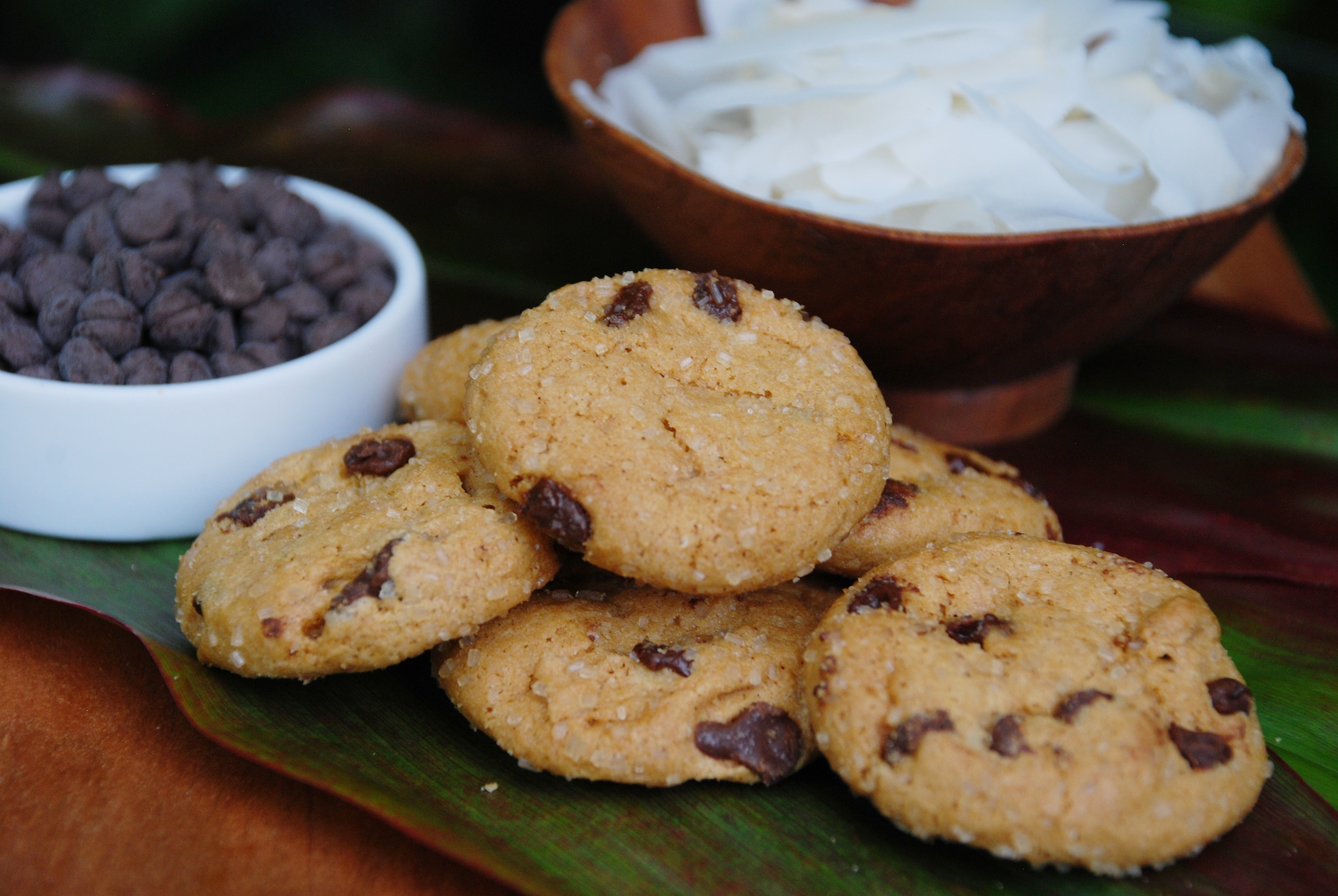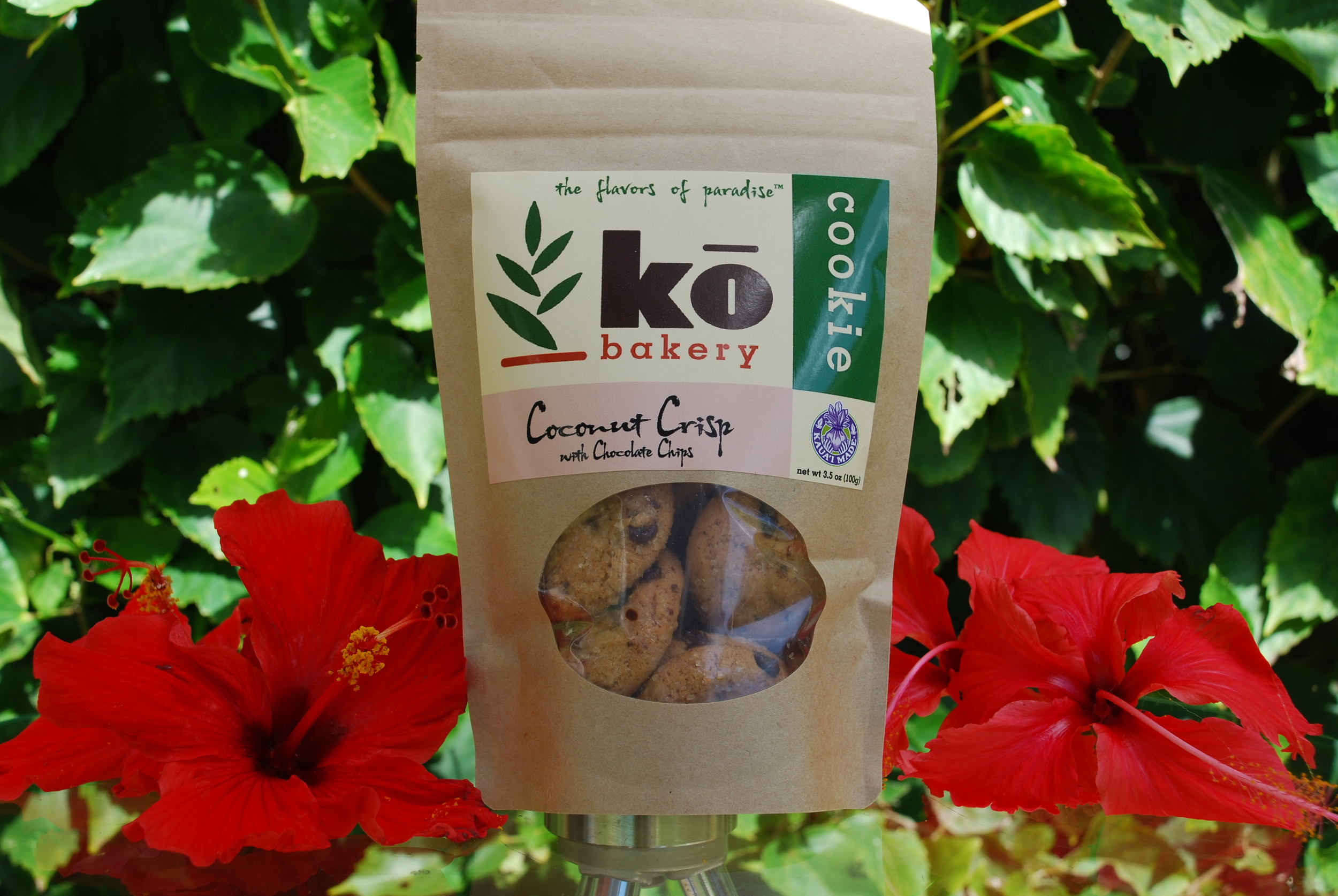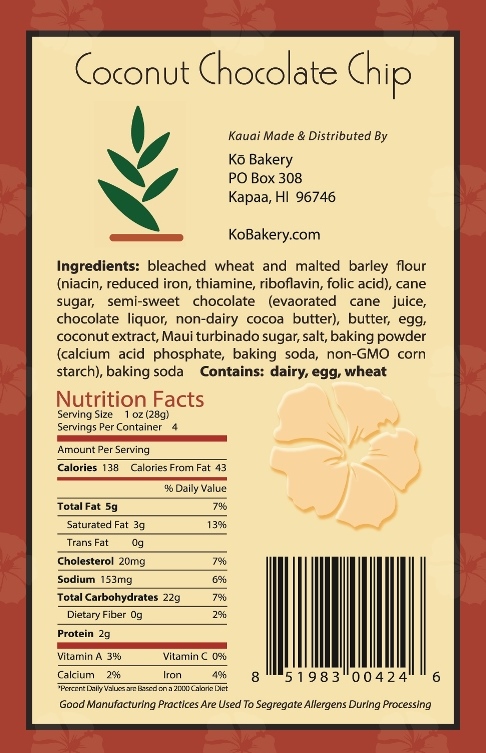 Coconut Chocolate Chip
Simply addictive, these coconut crisps with mini dark chocolate chips will have you wondering how you are going to eat just one. Indulge in a perfect crispy bite of coconut aloha.